Drive Pins & Powder Loads, Gas Nails & Cell Fuel
2019-03-22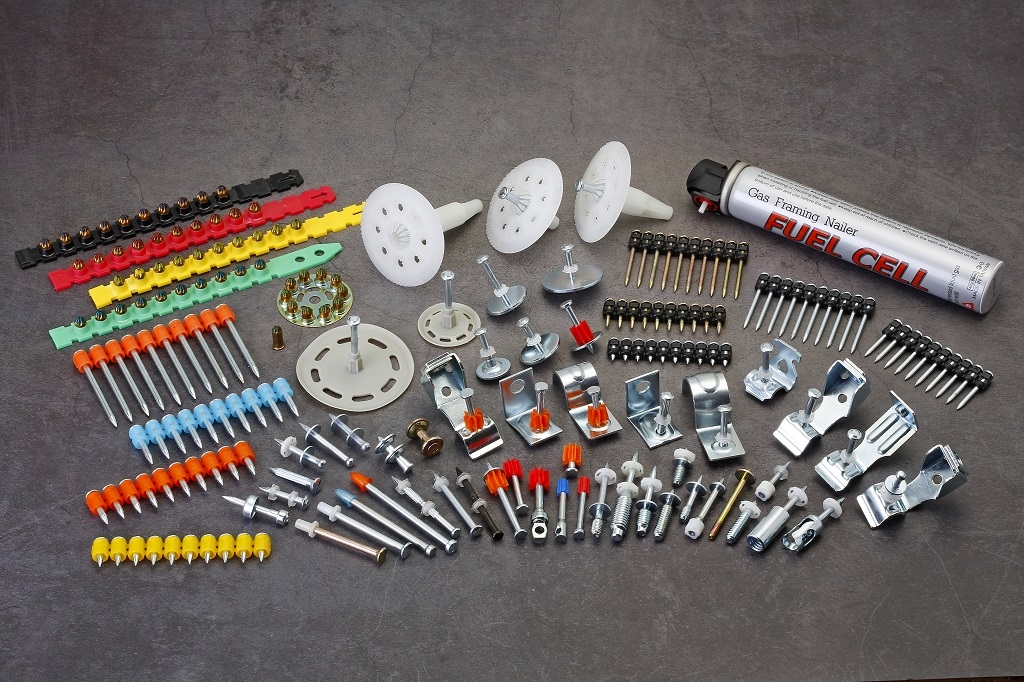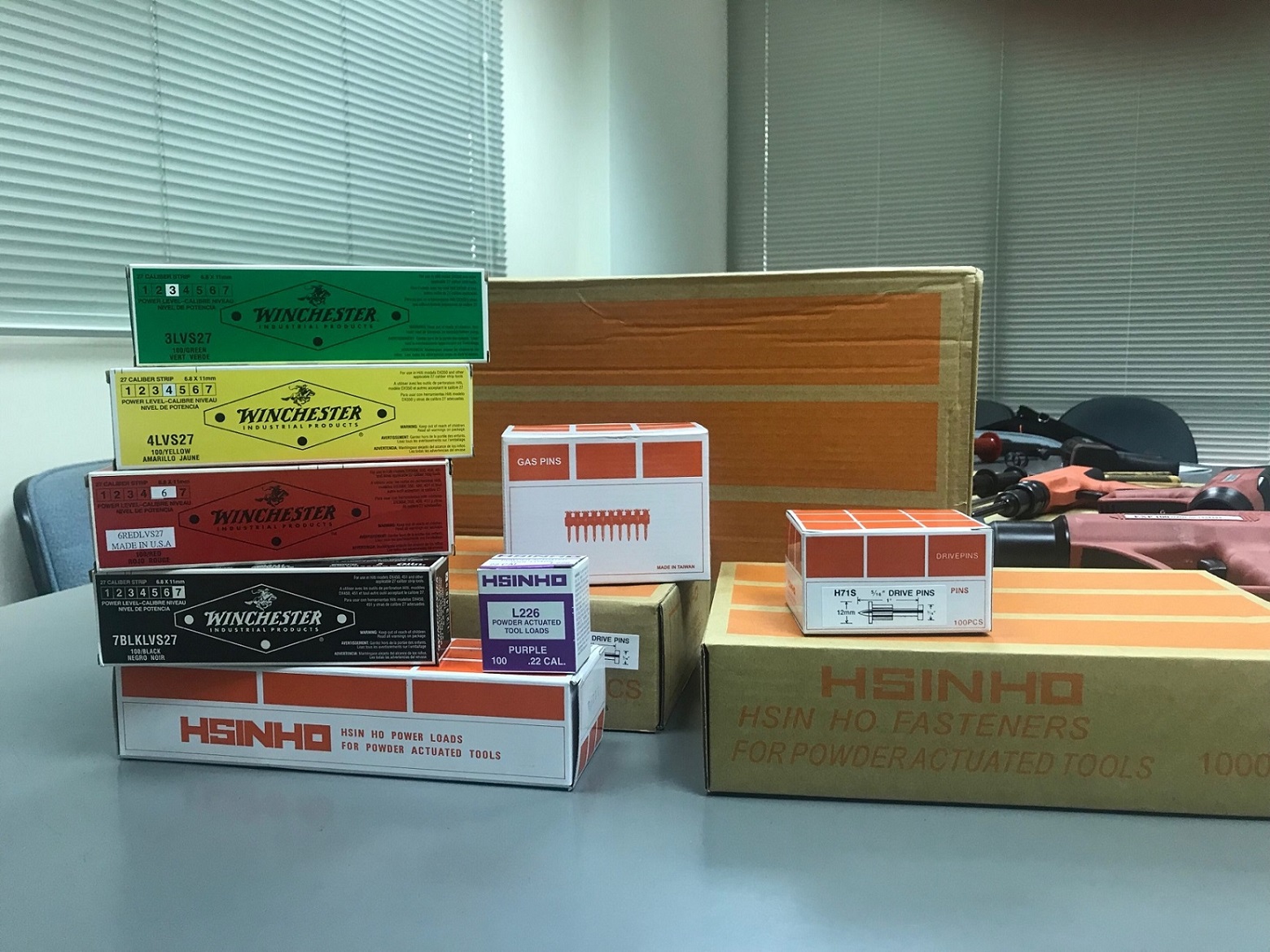 We can supply full range of drive pins for P.A.T. and gas nailers.
Our Drive pins are not only hardness (HRC 52-56), but also toughness can be bended over 90 degrees without breaking. As for gas nails are more hardness (HRC54-58),
All of our drive pins and gas nails are through the most rigorous quality assurance absolutely starting from wire materials, spheroidization, forming, heat-treatment, galvanization, assembly by auto-machine to finished products.
Please refer our automatic producing devices as following:
- Unique Automatic Assembly of Washered Pin (.300 pins with 22/25mm steel washer)
https://www.youtube.com/watch?v=5P9xZ7Xa2Wk
- Assembly of Gas Nail Strips
https://www.youtube.com/watch?v=AJZA8-DlFbY

"Our product quality is the best one both in Taiwan & Mainland China so far."
For keeping quality control and prompt delivery, our PAT /Drive Pins/Gas Nails/Fuel Cell are 100% made in Taiwan, and can ship powder loads (Winchester, US, CE packed available) together.